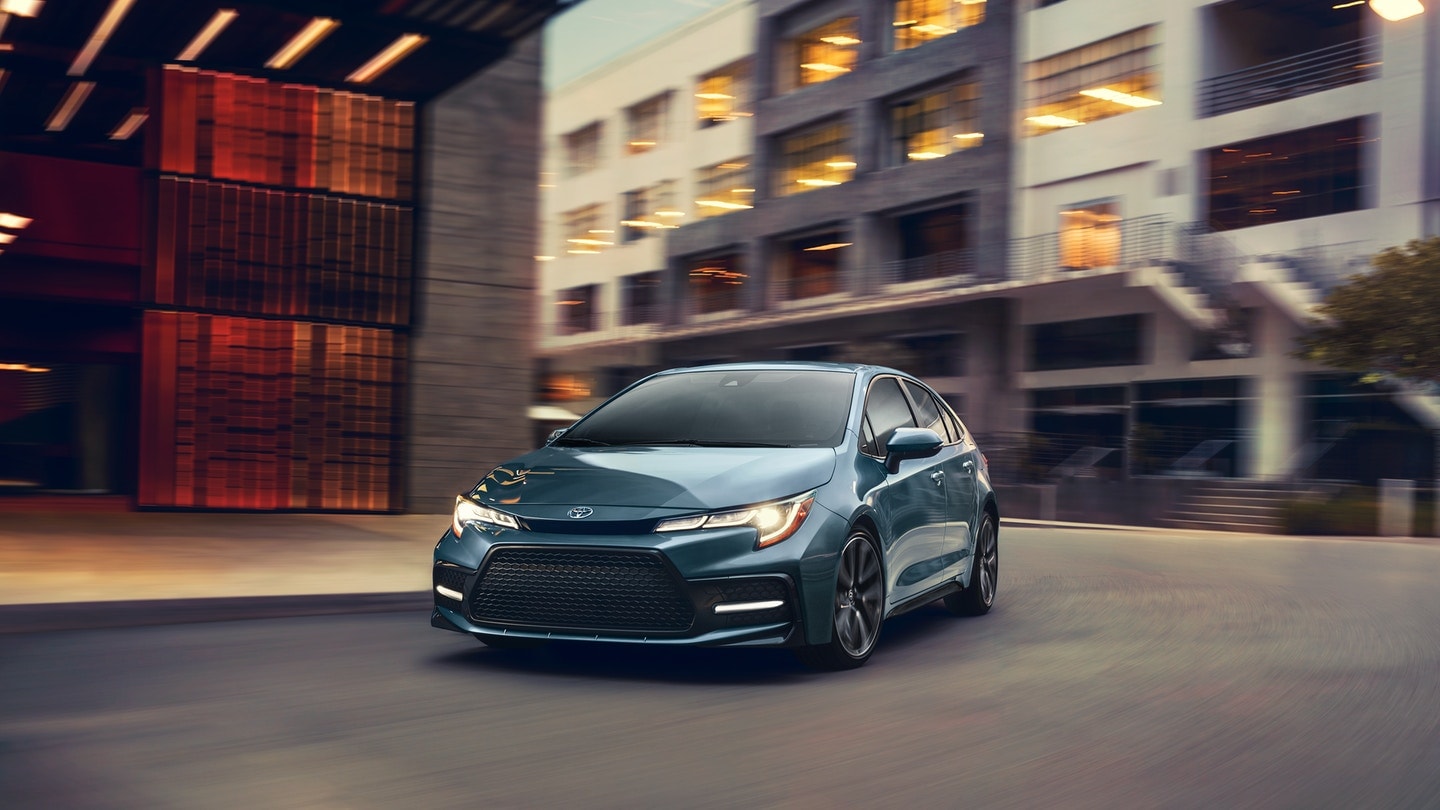 While of course car buyers consider elements like the price of a Toyota Corolla or the mileage, there's a lot of other factors to weigh when investing in a new vehicle. Today, we're doing a model match-up with one of our most popular models and a top competitor: the 2020 Toyota Corolla and 2020 Nissan Sentra.
Options
Drivers want options – in terms of engine power as well as the build of their car. And when it comes to options, the
Toyota car
is the clear winner. While the 2020 Nissan Sentra offers a sole 2.0-liter engine option with 29/39 mpg city/highway, the 2020 Toyota Corolla offers drivers three options. The 1.8-liter engine renders the same 29/39 mpg as the competitor, but you can also choose a 2.0-liter engine that boasts higher horsepower and torque than the Nissan Sentra, as well as better mileage. And for the eco-conscious, the Toyota Corolla Hybrid is not only easier on the environment, but also features an impressive 53 mpg city. On top of all this, Toyota Corolla drivers can choose between a sedan or hatchback, while sedan is the only option for a Nissan Sentra.
Technology
We know from talking to our local drivers that safety is always an important consideration. We value your safety, which is why we prefer the 2020 Toyota Corolla in this area. While both the Toyota Corolla and the Nissan Sentra offer active safety features like forward collision warning with automatic emergency braking, automatic high-beams, and lane departure warning, only the Toyota Corolla boasts standard adaptive cruise control, which is optional on its competitor, and lane keep assist, which isn't offered in the Nissan Sentra.
Buy a Toyota Corolla in Elizabeth City, NC
There are plenty more reasons why drivers love the 2020 Toyota Corolla. To learn more, contact Hall Toyota Elizabeth City and speak to one of our Toyota dealers serving Camden, NC. We can't wait for you to fall in love with the 2020 Toyota Corolla like we have!