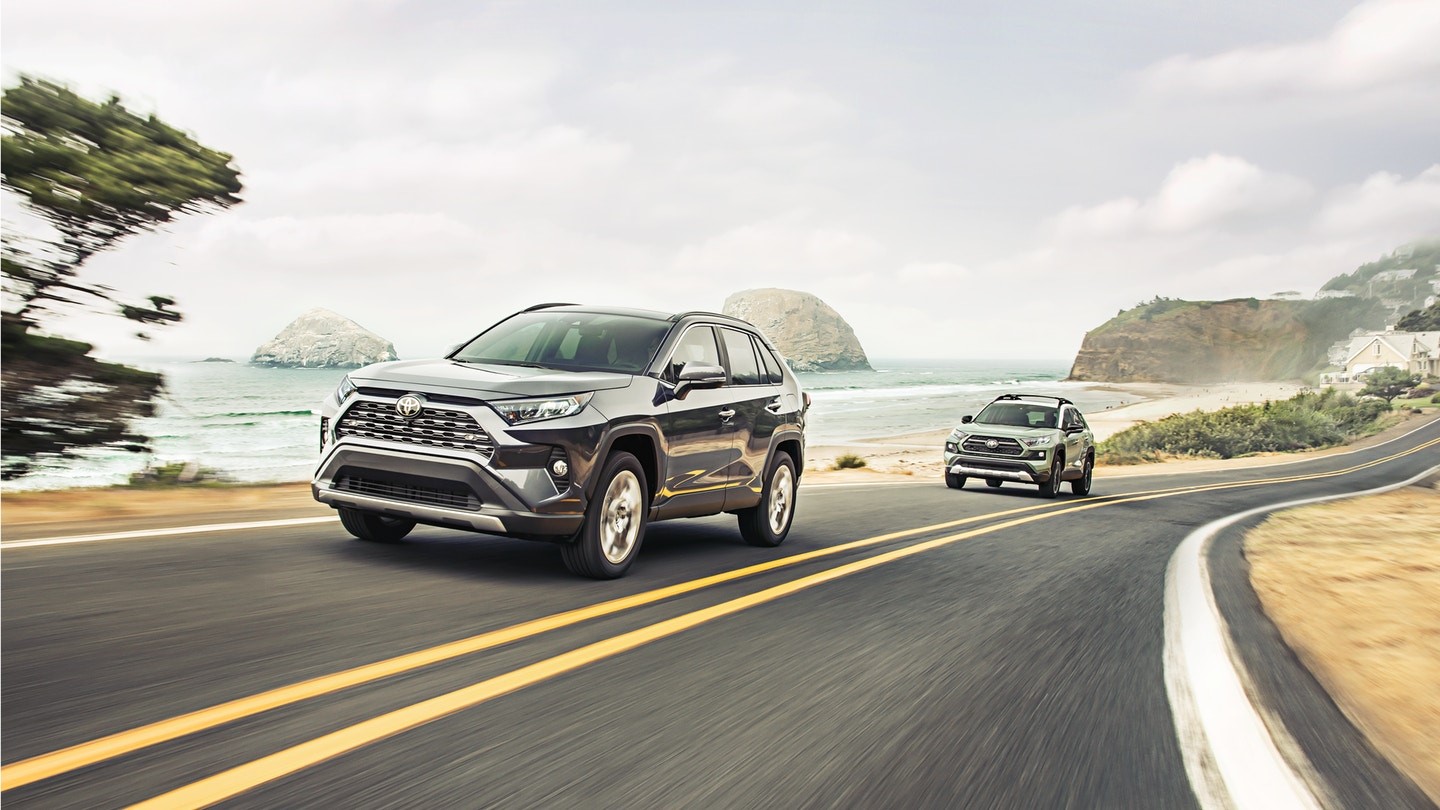 If you spend some time on the road, you may have noticed that SUVs, especially smaller SUVs, have become really popular lately. Drivers looking for the versatility, capability, and comfort are finding that compact SUVs or crossovers can give them what they need. But in a crowded market, how do you know which model is right for you? We can't directly compare every model in this blog post, but here at your home for new Toyota specials, we thought we'd look at two popular smaller SUVs: the Toyota RAV4 and the Nissan Rogue.
Safety
SUVs are often popular with families, which makes safety a particularly important concern. Both of these models offer similar air bag, electronic stability, and rearview camera systems. But the 2020 Toyota RAV4 has two features that the Nissan Rogue lacks: secondary collision brake and a driver alert monitor. Secondary collision brakes helps prevent more collisions after the first, and the driver attention alert warns drivers when they may be getting sleepy or inattentive to the road.
Engine and Performance
The numbers tell the story on this one! Both models employ 2.5 liter four-cylinder engines, but the 2020 Toyota RAV4 boasts 203 horsepower, a full 33 more than the 170-horsepower output from the Nissan Rogue. On top of that, Motor Trend magazine showed that the Toyota SUV could achieve a higher speed in ¼ mile than the Nissan Rogue.
Technology
While you'll be able to connect your smartphone in either vehicle thanks to Android Auto™ and Apple CarPlay™, only the 2020 Toyota RAV4 for sale near Hertford, NC includes a standard Wi-Fi hotspot and Amazon Alexa. Add in the available eight-inch touchscreen, compared to the maximum seven-inch display in the Nissan Rogue, and the Toyota RAV4 takes the lead here!
Hall Toyota Elizabeth City in NC
While we can't get in to every aspect of this comparison, we know that safety, performance, and technology are some of the most important features to many drivers. Visit today to test drive the Toyota RAV4, or one of our other 2020 Toyota cars. Elizabeth City drivers can find what they need at our Hall Toyota Elizabeth City!